Storyteller & Musician
FESTIVALS – HOUSE CONCERTS – THEATRE STAGE – CAFES – PUBS – SENIOR RESIDENCES
*SOLO AND WITH OTHER STORYTELLERS AND MUSICIANS
Musical Storytelling (stories in song or woven with song)
Ballad Singing – Folk Songs – Original Songs: Blues, Jazz and Folk
My performances for older audiences have been described as "artistic," "highly educational," "interesting," "refreshing," "charming" and "bluesy cool!"
As adults, we love to hear good tales, and we are enriched by being given the opportunity to use our imagination and visualize the images in our head.
Modern day storytellers are committed to keeping stories and music alive by sharing some of the most famous and wonderful fairytales, folktales and legends of all time, and, as in the days of yore, some tellers also include their own tales.
Ironically, they retrieve many traditional stories from computer sites dedicated to storytelling! And we find great book sources by going to the libraries in our communities. We don't have to travel too far to find amazing stories these days – how wonderful that there were story collectors!
"I thrive on reeling my audiences in to feel joy, togetherness and belonging, and love sharing my universal programs through a mix of traditional and personal stories and ballads and songs, individually designed for teens and adults alike. Growing up with Scottish, Irish-Liverpudlian and Italian parents and grandparents, I relate intimately to difference and sameness in cultures, impressing on a positive attitude toward humanity. I genuinely embrace my audience and anticipate each and every experience!"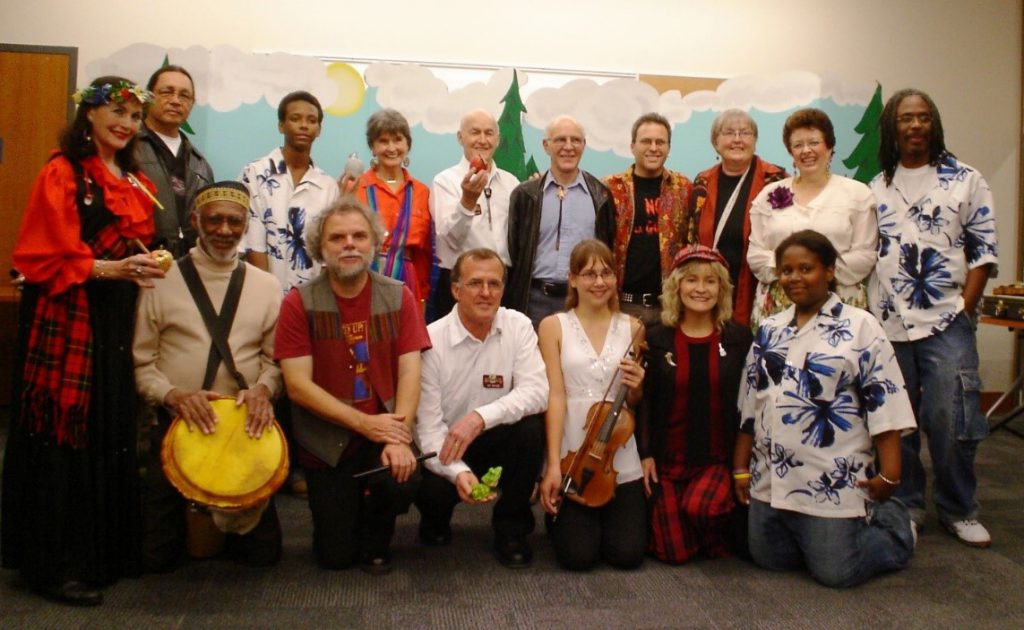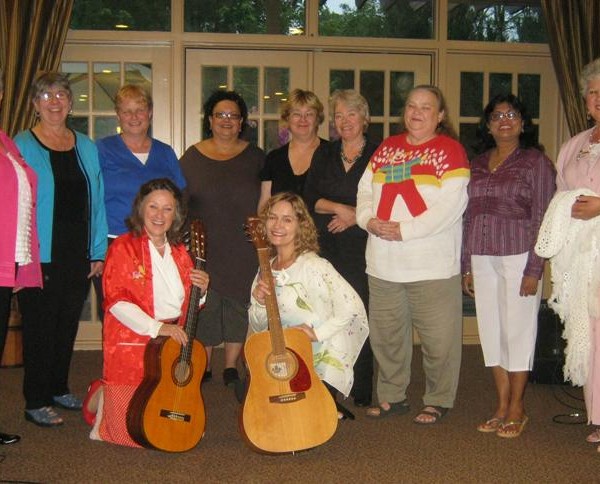 Heather includes traditional, personal and family memoir pieces for adults, teens and older audiences. Some humorous, others more sensitive. 
Heather's sessions always include music interspersed with the rhythm of story.
Heather is a regular voice with Durham Storytellers, Storytelling Toronto and Storytellers of Canada, as well as an occasional guest on speaker platforms such as moMondays,  MARSTalk and MAW Vocal Arts, contributing music and story sprinkled with pathos and humour.
She has performed at many venues in Durham Region such as Parkwood Estates, Whitby Theatre, Saint Francis Centre for the Arts; at libraries, schools and senior centres, to JP Fitzpatrick and Son and Dubliner's Irish pub!
Her appearances have also included the Gladstone Hotel, Harbourfront Centre, Daniel's Spectrum and Hard Rock Café in Toronto; the FLAME at Cottage Bistro in Vancouver and at the University of British Columbia Liar's Contest (third place winner), as well as in the Maritimes, California, South Carolina and Buenos Aires.
Heather is the Artistic Director for StoryFusion Cabaret! a Storytelling Toronto concert series in the city in its fifth year.  She also facilitates and coordinates several community programs and concerts within her community, and is also a newly trained online SC-Radio-CC radio rover and producer for Storytellers of Canada.
Above all, Heather loves to gather and draw people in to just enjoy and be with her in the moment!
I'd love to hear from you! If you're booking an event, remember to include the preferred date and location. Please try to book your request as early as possible. Thanks! Serving Durham Region and East end of GTA