Stories & Songs for Children
Dear Teachers,
Heather is involved in the educational and entertainment aspect of the performing arts. Her expertise is in creating and delivering storytelling performance programs and workshops to schools and libraries for Family Literacy Day, Education Week, and community programs for family, youth, teens, and special needs groups.
Heather plays guitar, and is known as a musical storyteller and singer-songwriter. Concerts and programs include traditional and original stories, songs, ballads, personal stories, and verse poetry. She especially loves to bring stories behind songs to life for her older audiences, and has been a featured performer at cafes, art venues, museums, galleries, house concerts, and festivals, both on and off stage.
Heather has experience with ArtSmarts arts-infused programming through the Durham District School Board for grades 7-12, and arts infused community programming at art galleries, day camps, and libraries within the GTA and beyond.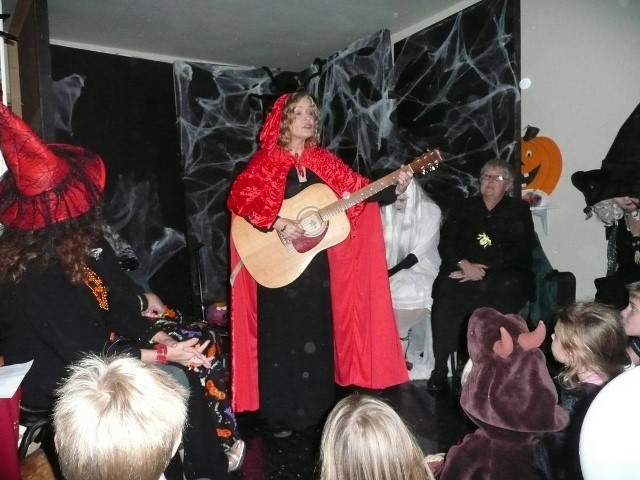 Heather's experience working in a mid-size library for 13 years in Children's and Youth Services provided many opportunities to develop programming skills which eventually led her out in the community to a full-time career as a presenter and performer.
Her workshops for students and teachers:
provide an introduction to the importance of storytelling;
demonstrate how to use your own 'voice';
model diverse curriculum related stories such as folktales, legends and personal tales.
These are delivered in both casual and performance styles interspersed with music, props, songs and poetry. She also provides songwriting inspiration and participation.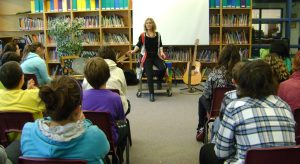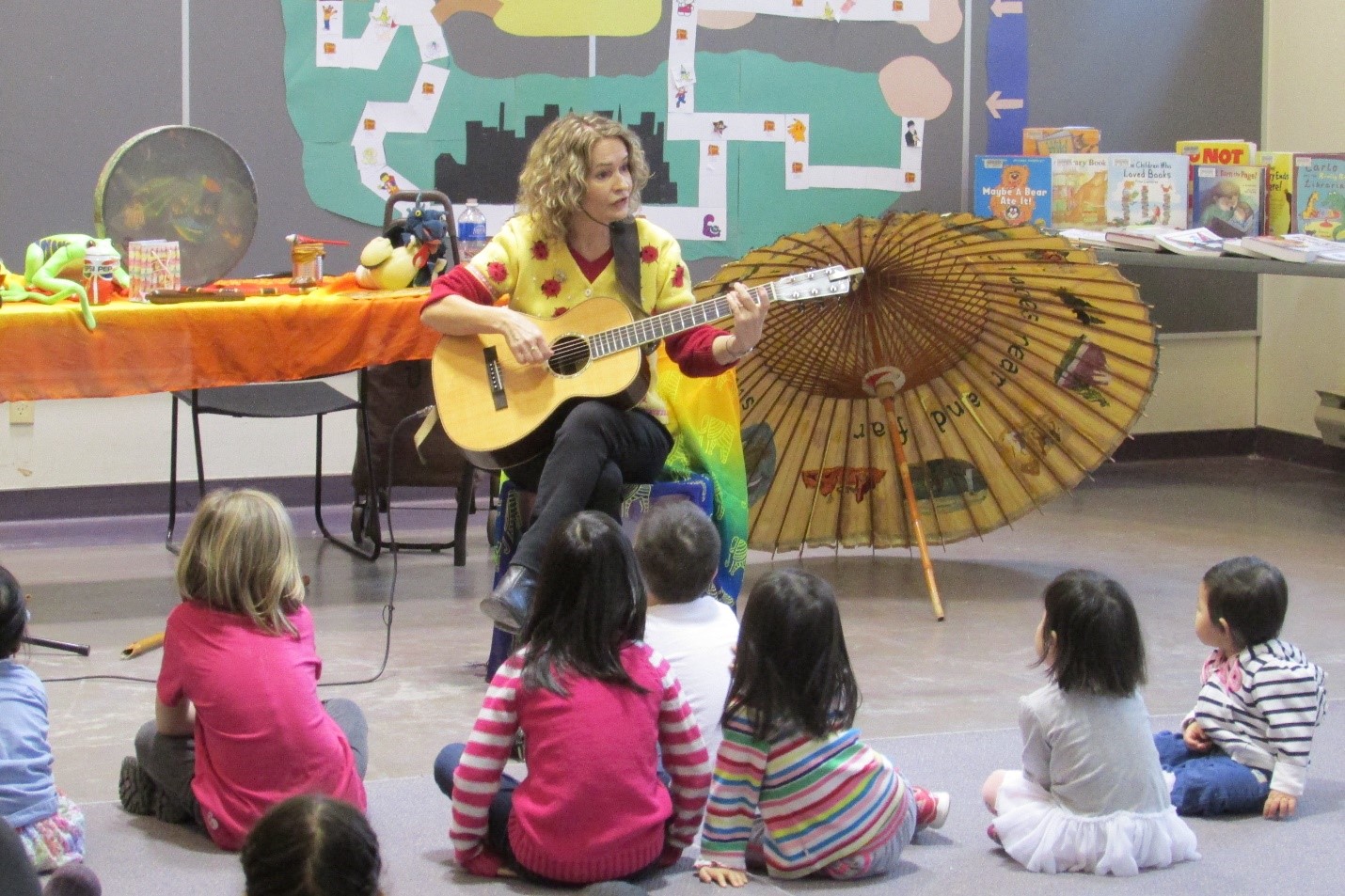 In the Classroom
All programs are based on the requirements and request of the teacher or organizer. I do recommend that you arrange your student divisions or audience suitably to meet comfortable seating and to the maturity level of the listeners. This is thoroughly discussed and arranged prior to my visits so that the program is comfortable for all of us.
For preschool and kindergarten, I offer a "Rhythm & Rhyme" program that includes finger rhymes, participation and action stories. These performances include lots of repetition, participation songs and a puppet friend or two.
For the primary division, stories and songs are more developed, but still have lots of opportunity for participation.
For the junior and intermediate divisions, favorites include drama and scary stories. Junior grades may enjoy a participation story, whether vocal or through gesture, rap, poetry, or chant. Themes involve a mix of folktales, legends, fairytales, and personal tales with musical content, and can be tailored to suit current units of study or student interest.
Popular Themes:
Folktales
Thematic
Urban Legends, and Ghost Tales
Wonder Tales
Tea and Toast Tales for Teens
Who is Canadian, eh?
Spooks and Spectres
Trickster Tales
Halloween
Christmas
Seasonal
Cottage Life
Multicultural*
*This is a high demand program that is suitable for a wide age-range of listeners and fits most venues. Its goal is to inspire audience members to think about their own cultural experiences in life and to be aware of, and accept, our similarities and differences as people.
I'd love to hear from you! If you're booking an event, remember to include the preferred date and location. Please try to book your request as early as possible. Thanks! Serving Durham Region and East end of GTA